Do you ever get in the mood to create something, but you are impatient about it? Painting takes me weeks if not months to finish a full-size piece. Writing a book takes a very long time. But, beading is something you can have a finished product in an hour or two.
I saw Wicked in Chicago when it first came off-Broadway. It was a fabulous show. The souvenier that caught my eye was a necklace with a witches hat. It was a lovely necklace, but it broke within just a few months. I hid away the tiny little hat knowing someday I would do something with it. Today was that someday.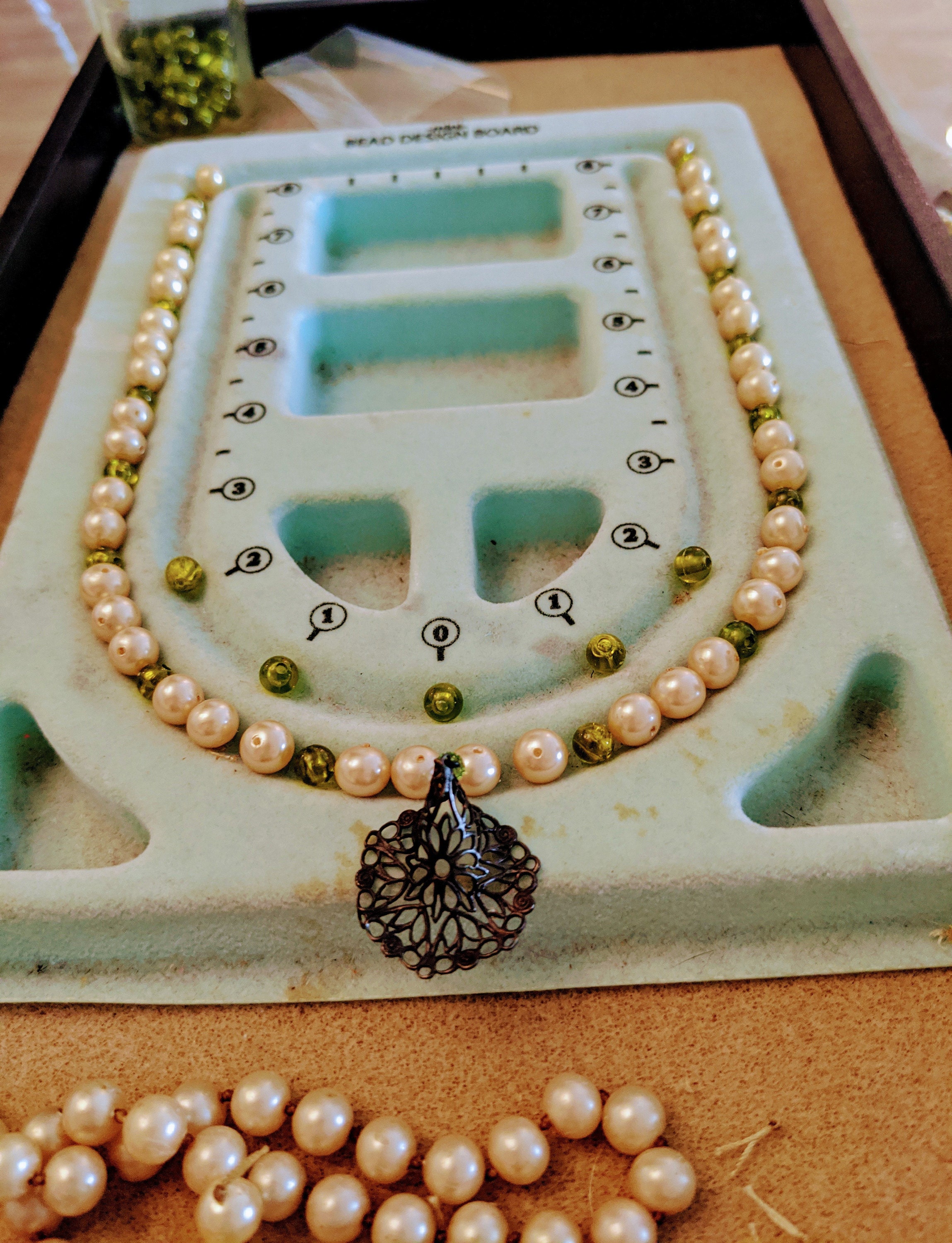 Going through my bag of beads, I found some yellow-green ones that would provide a great pop of color and a cream pearl necklace with a broken clasp that would bring some elegance. Unassembling the necklace took the most time. Each bead was tied individually on the string. 
Here is the finished product. It will be lovely for this fall.