The last time my oldest daughter, Tabby, and I went to Old Town St. Augustine we ate at Columbia, and both picked up their cookbook from the gift shop. 
This is exactly the type of cookbook I love. Freddie Pacheco and Adela Hernandez Gonzmart give us the beautiful story of the Spanish-Cuban heritage of Florida cooking. They sweep us back in time to 1945 and we see through his eyes the local men gathering to have cafe con leche and toasted Cuban bread and butter for breakfast, daily. After reading this, I will never skip the bread basket when going to Columbia.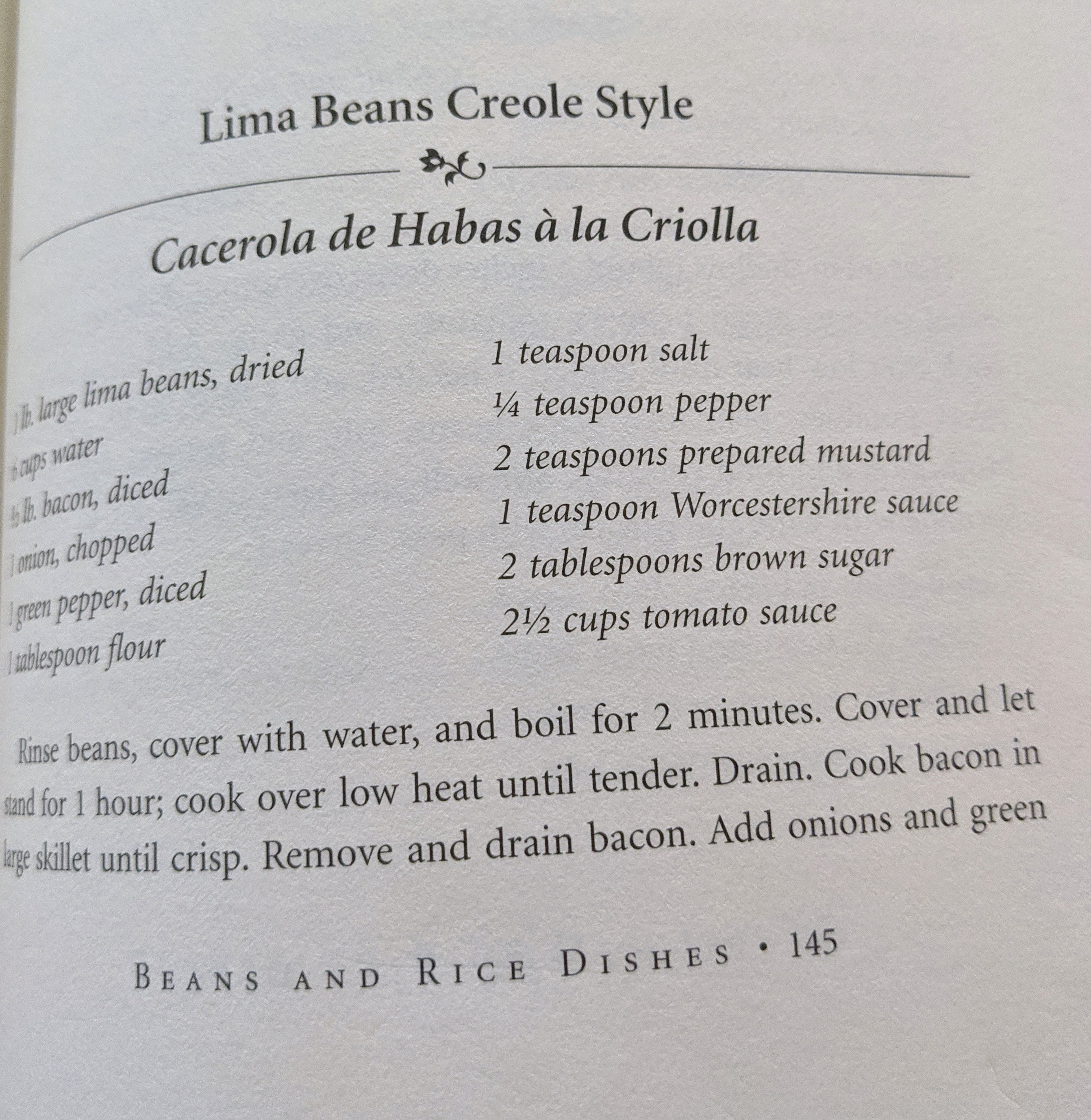 The first recipe I made out of the book was Lima beans creole style and ladled it over cornbread. This is a lovely dish for a light lunch. In one of my early scenes in the book I am working on, one of the characters makes and shares this dish. I had enough left over for a second meal. This time I served it with Spanish sardines and toast.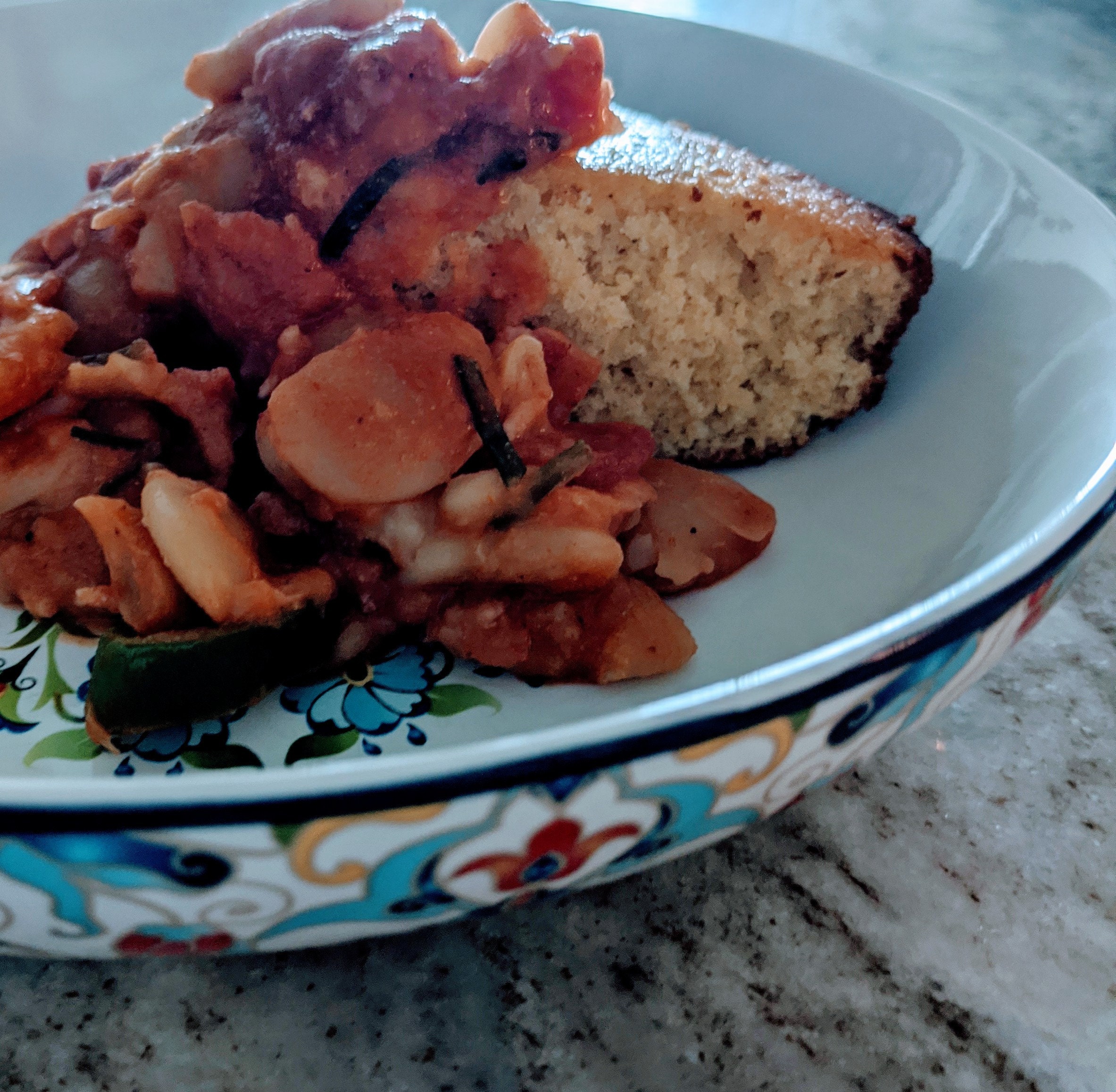 You can tell a lot about a character by what they like to cook and eat.