This past weekend I finished the painting Cosmic Egg. 
In the book Animal Speak by Ted Andrews, the cosmic egg is described as a symbol of fertility and new birth, resurrection, and a talisman against evil. In Egyptian hieroglyphics, the egg often represents potentiality.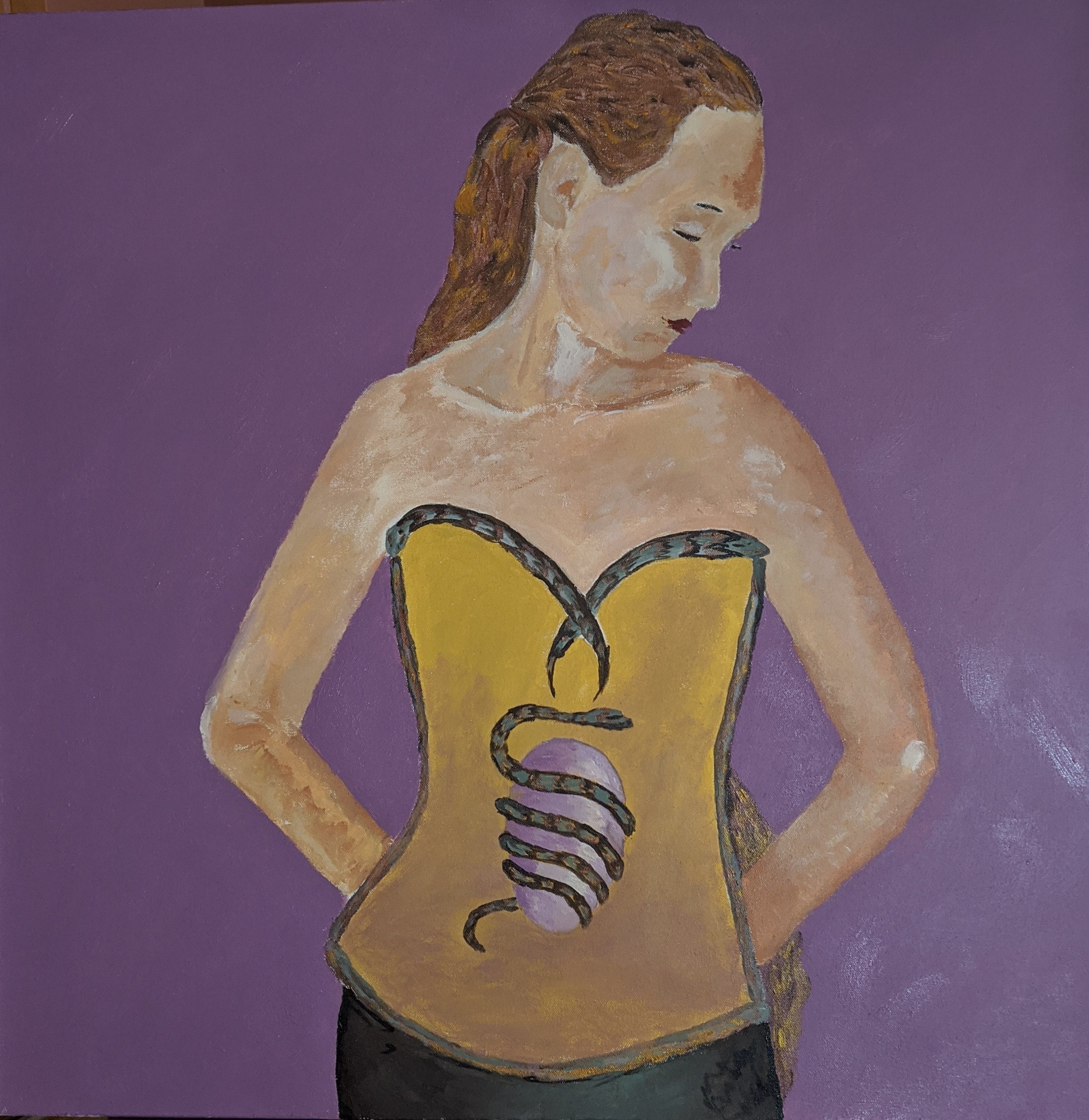 My daughter Noelle was kind enough to model for me.