It's July in the heartland. 
The garden planting was nearly a month behind due to flooding. In the corner of my garden, I placed together a fish planter and an old bicycle paying homage to Gloria Steinem. Whereas a fish does not need a bicycle, she sure can love it.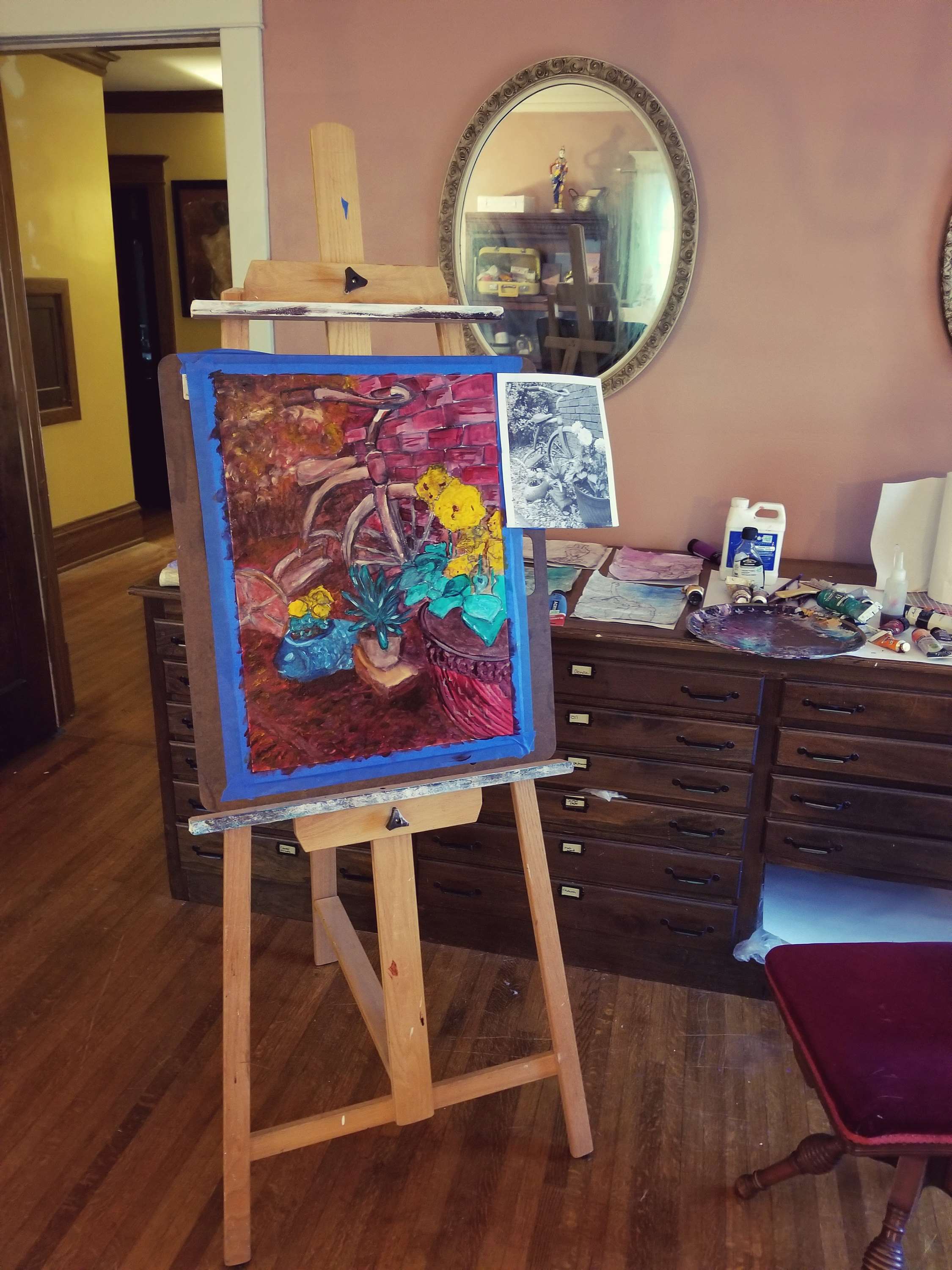 My personal favorite Gloria quote is, "A feminist is anyone who recognizes the equality and full humanity of women and men."
I am so grateful to the feminist that came before our generation. 
:)Christine Wallbom