Butterfield Garage Art Gallery in St. Augustine Florida says:
"TO MOM WITH LOVE"
Mother's Day might be over, but we are celebrating Mom all month long with a tribute wall at Butterfield Garage. For this display, we invited the community to express the theme of motherhood through their art.  An eclectic mix of local artists answered the call, from beginners to seasoned professionals. We would like to thank the following artists for participating: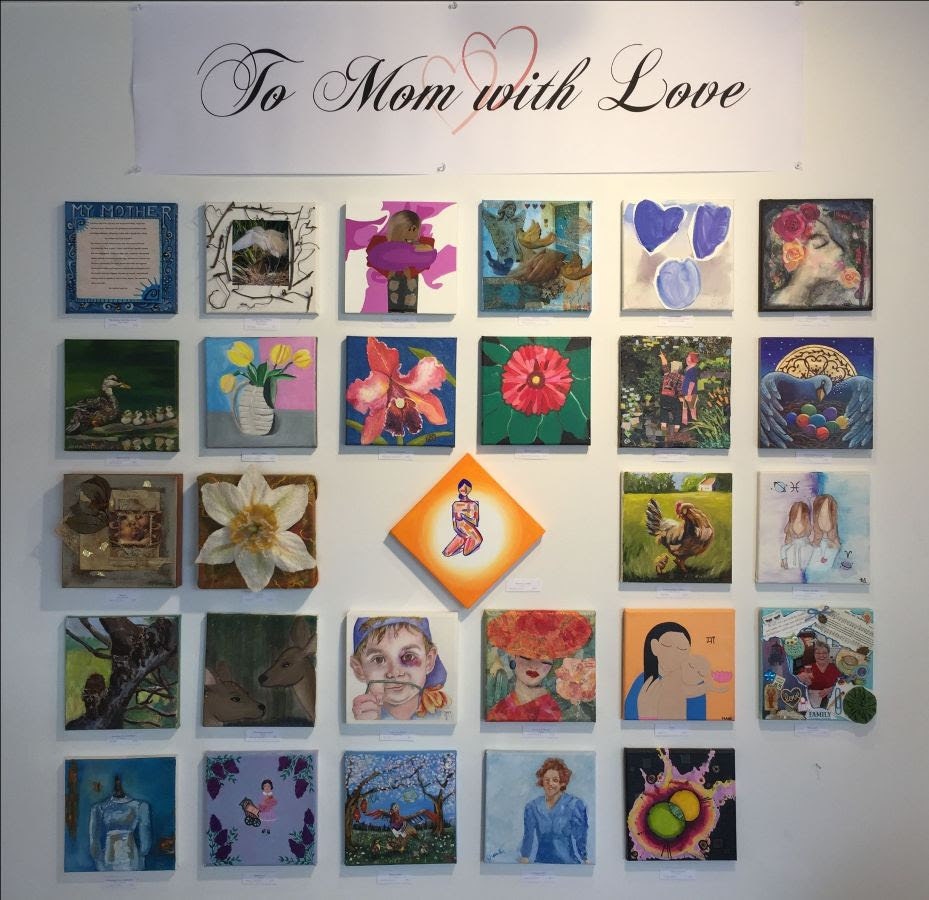 Row 1: Jan Miller, Pat Ladd, Atticus J., Aubrey Rastelli, Ellie J., Tiffany JohnsonRow 2: Sue Schwartz, Isabella Chandler, Jacquelyn Pfaff-Pratt, Sophia Pazhaniswamy, Eric Rakon, Teri TompkinsRow 3: Angela Sopranzi, Amy Dove, Yahalice Donyre, Olga Mak, Reese RuggieroRow 4: Jan Neff, Hannah Johnson, Tom Cat, Linda McCauley, Mahi Tol, Shannon LindeRow 5: Christine Wallbom, Delores DeCarlo, Katrina Decious, Janet Gallagher, Kirsten Miller
If you haven't seen the show in person yet, it is on view through the end of the month, so stop in and find a square that speaks to you, or surprise an important mother in your life with the gift of original art.